10 Albums You Shouldn't Miss From May 2013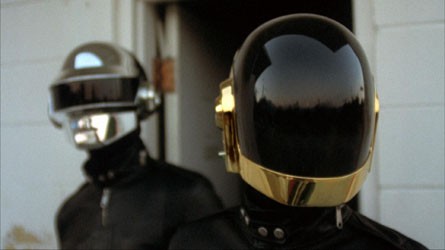 May 2013 was nothing short of a stellar month for music, and truly the first great music month of 2013. Without a doubt, the biggest news of the month was Daft Punk's return to album crafting, with the masterful "Random Access Memories" but many other great records were released as well. Here are the ten most essential albums of the month:
"Obsidian" Baths
Will Wiesenfield's first record under the Baths moniker was an eclectic, upbeat collection of electronic songs that was both spastic and innocent, but most importantly fun. The follow up, "Obsidian" is a far cry from that record though; it's dark, bleak, and oppressive. Yet, in the darkness Wiesenfield has found true beauty and has crafted one of the best "rainy day" records in recent memory.
Wiesenfield struggles with the ideas of mortality and belief throughout the record, and it's clear that it was written by a man at his low point. The vocals are surrounded by gorgeous piano riffs, swirling drums, and thumping, deep bass crafting a completely innovative and unique sound that encompasses the meanings of the lyrics perfectly.
"Obsidian" has proved that Wiesenfield is not optimistic to a fault, is not a simplistic songwriter, and most importantly that he is one of the most unique and important musicians in the electronic music world right now.